Let Them Eat Cake!
By
Carrie Ann Green
Feb 21, 2014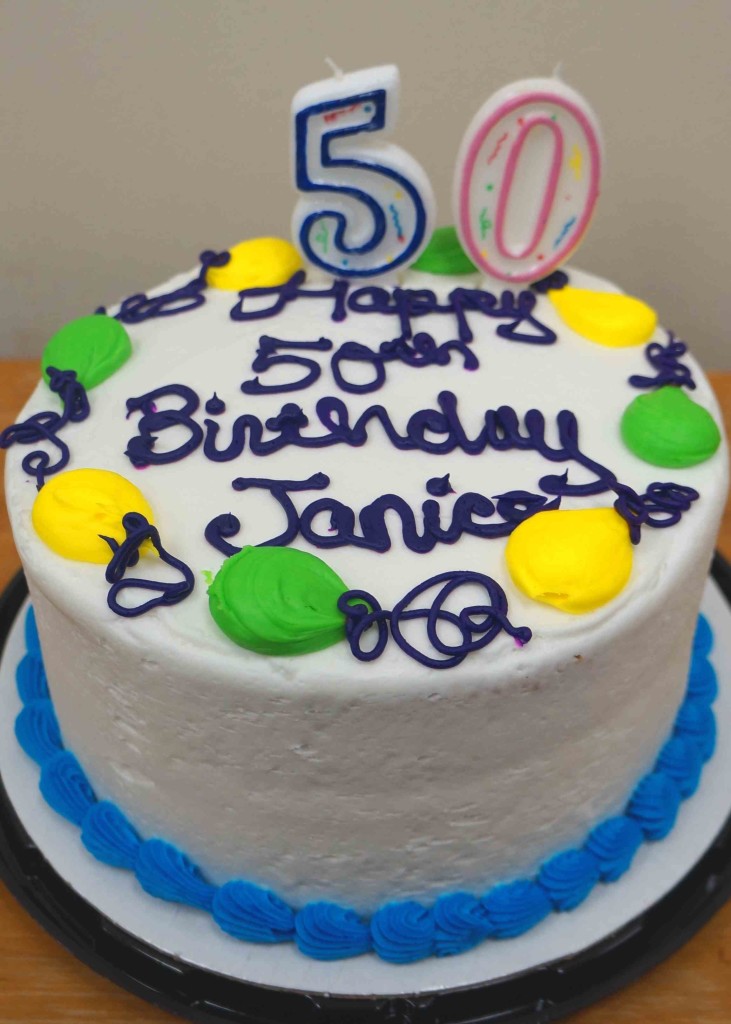 Anyway that you slice it, Janice's 50th birthday celebration at GPS was a blast!  We might have even gotten a little silly.  Amid our laughter, Janice was a gracious hostess, slicing and serving birthday cake to everyone.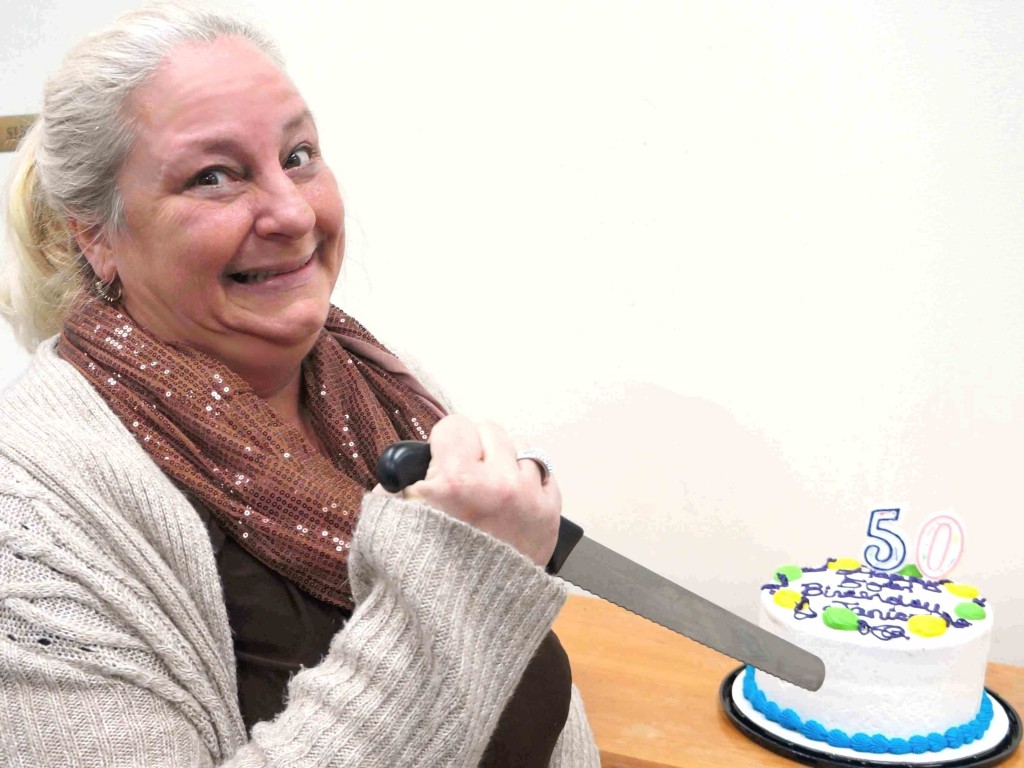 Janice goes to "Slice, slice, slice!" her cake.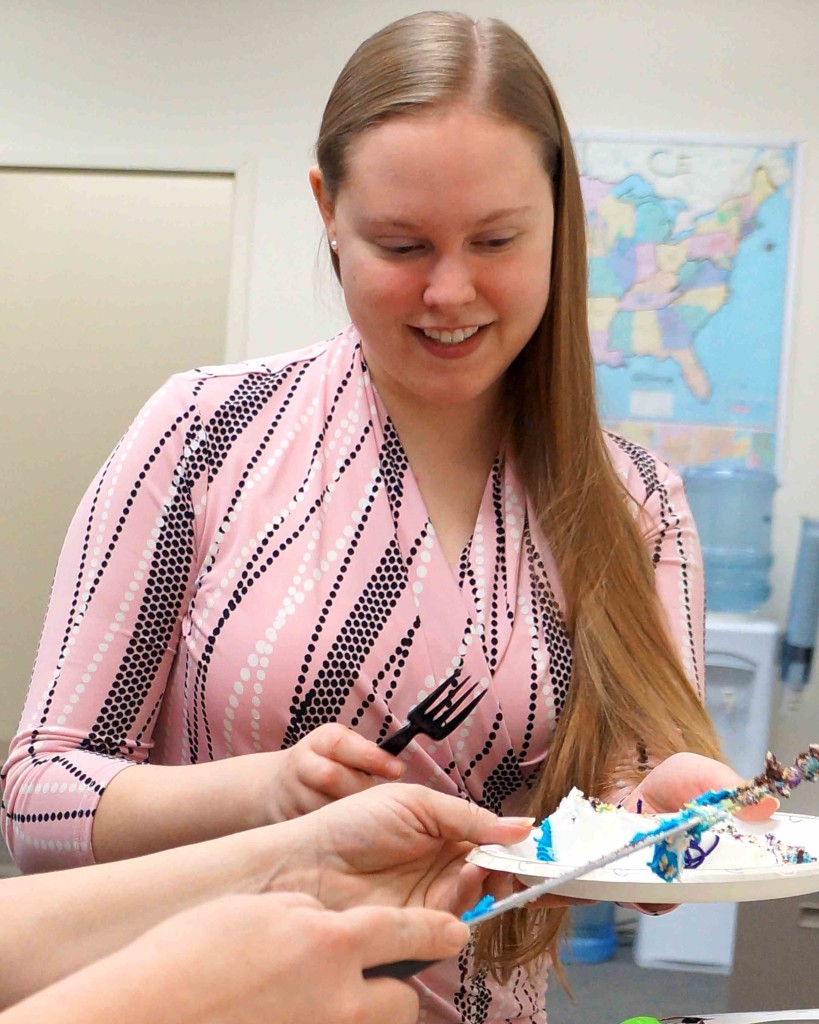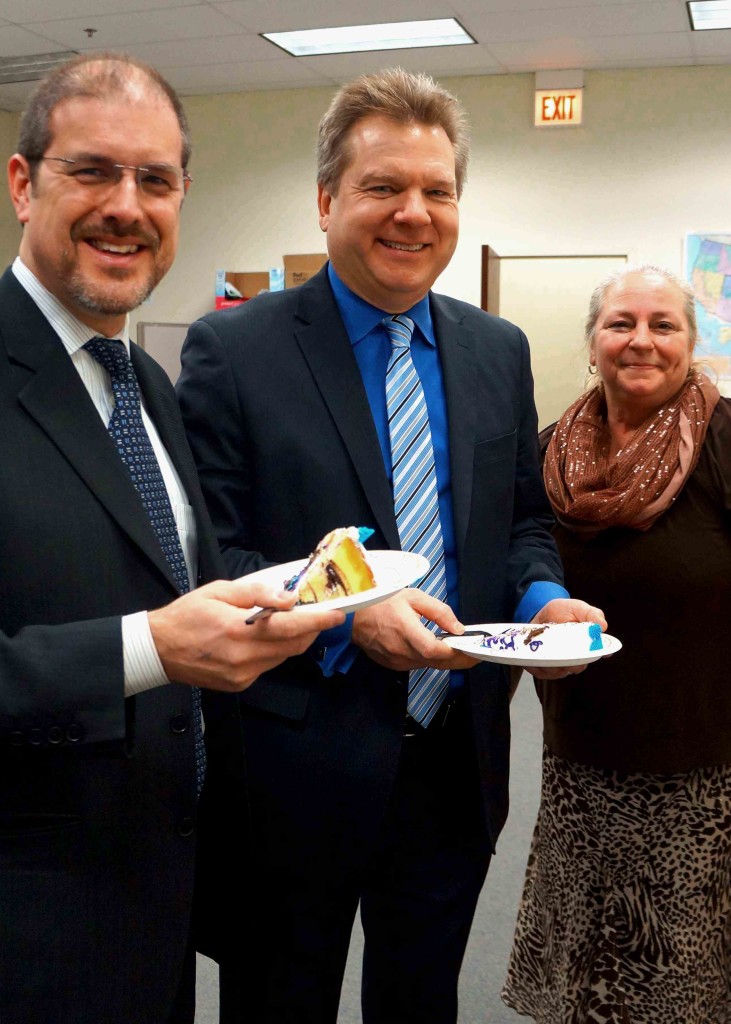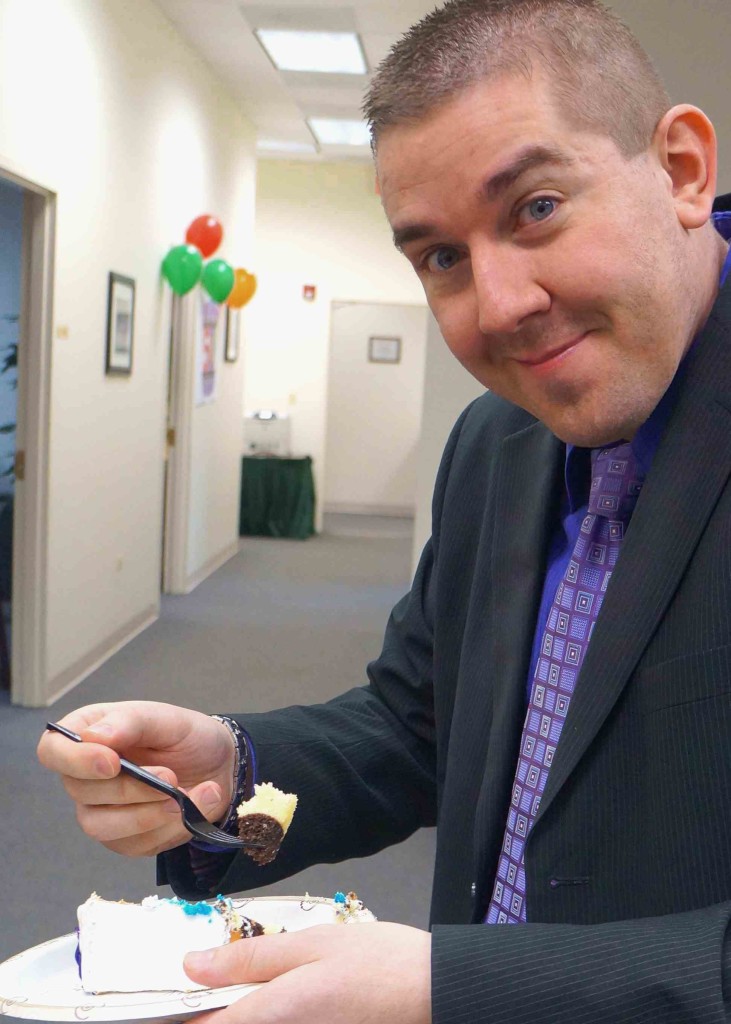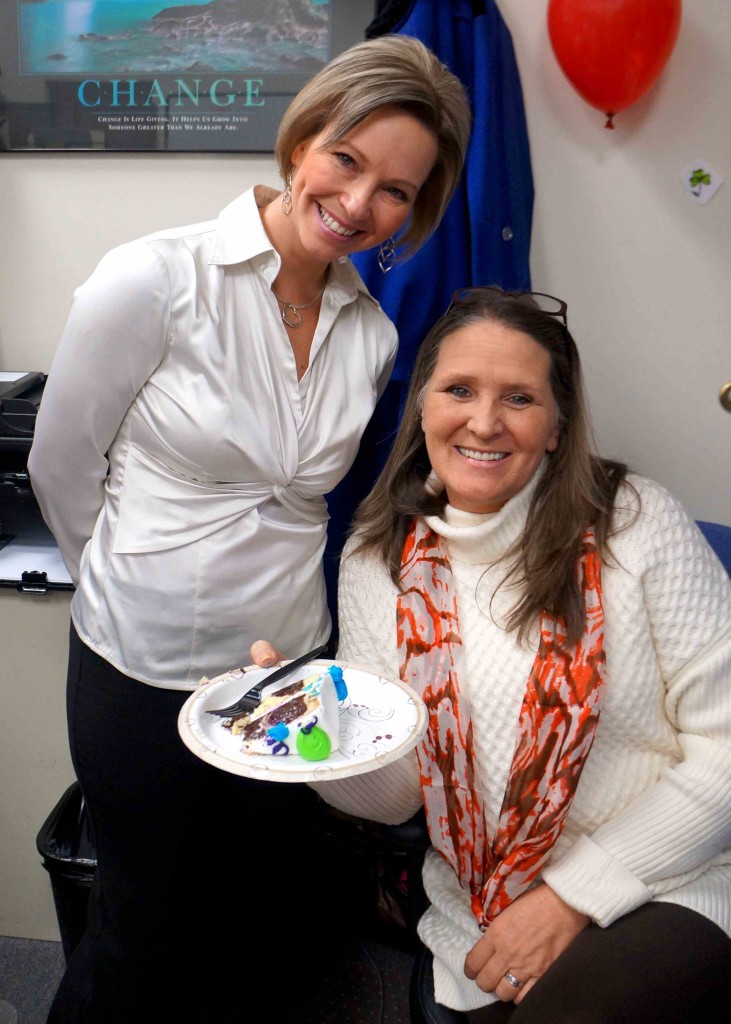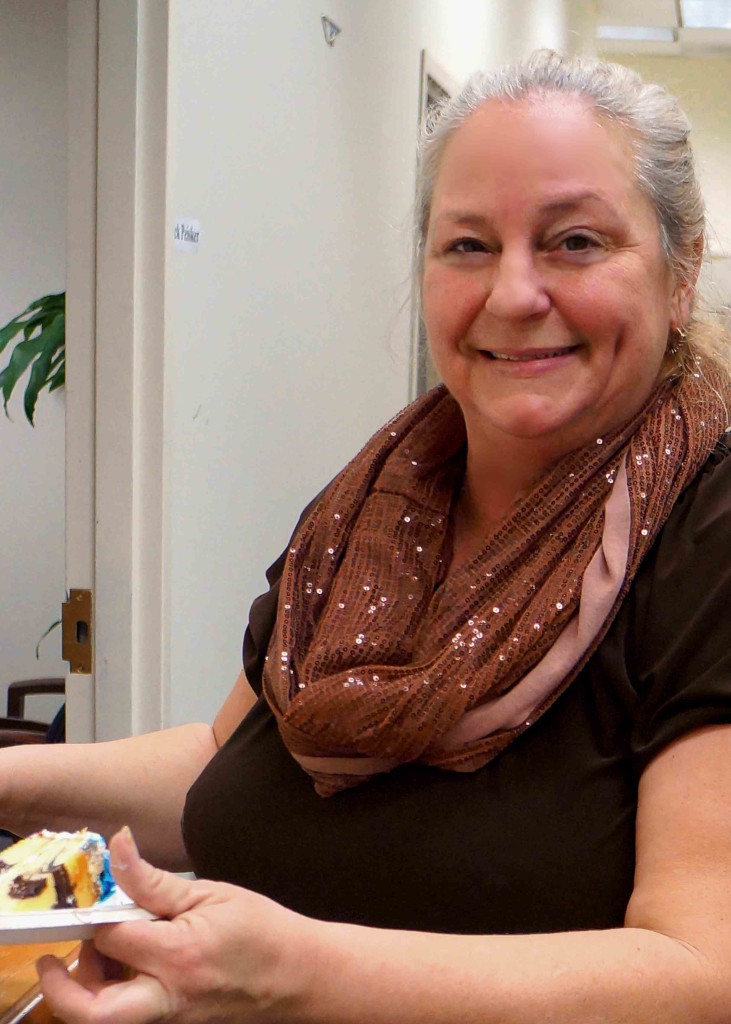 Happy 50th, Janice, and many more!