The GPS 2013 Annual Meeting Was Educational & Fun!
By
Carrie Ann Green
Feb 18, 2013
GPS employees had flown in from throughout the U.S. to learn the most up-to-date information about the newest Federal regulations and tax changes facing our business clients as well as to discuss best practices at our 2013 Annual Meeting.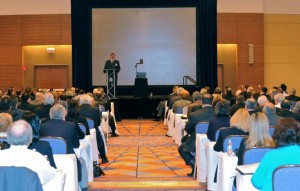 President Tyler Burgess opened the event by sharing a personal story about a close friend that had fought, achieved remission, but then lost the battle with cancer.  He then announced that our on-going corporate fundraising for the fight against cancer as well as numerous other charities had reached a total of over 2.5 million dollars as of 2013.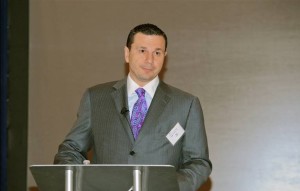 After a long day of intense break-outs, hand-outs and presentations, attendees enjoyed a cocktail and appetizer reception with many of their spouses and a super cute baby!