A Welcoming Office
By
Carrie Ann Green
Jun 21, 2013
Yancy's office is one where you want to linger.  Featuring the muted earth tones as well as the rustic textures of Tuscany, his arrangement of art, photos, books and furniture is full of warmth.  Yancy was kind enough to share a few tips for others interested in creating a similarly inviting work space.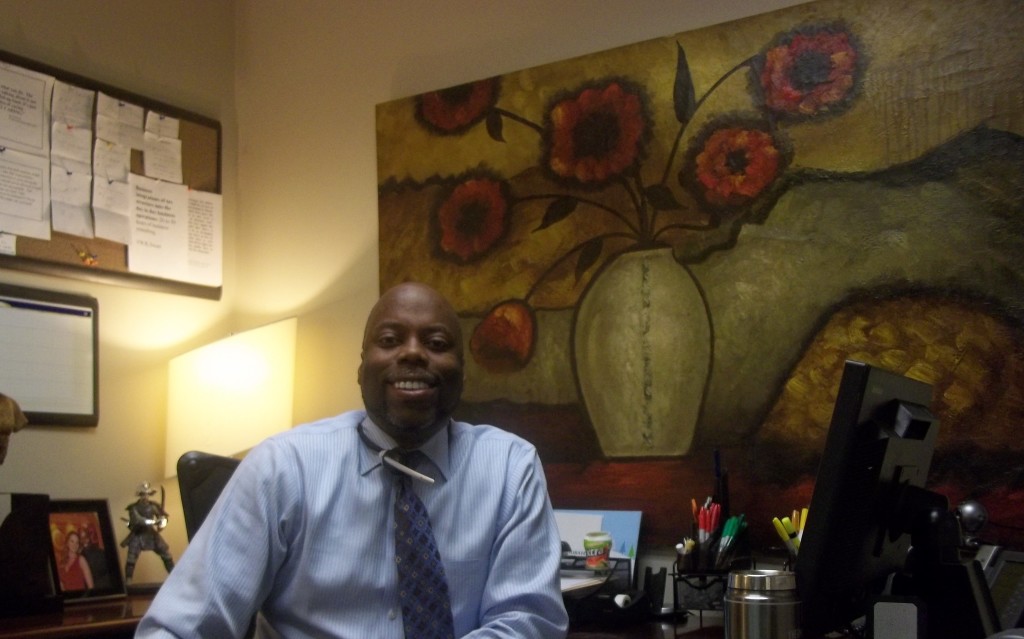 Décor Should Move You
The focal point is a dramatic painted canvas of a floral arrangement which is nearly half the size of the wall.  It was the first item that Yancy picked up for the office.  He explained that he looks for something to grab him—something that he loved or felt connected towards, then he builds around it.  Once he found that painting, he then shopped around to find other artwork to bring the look together.
Art and Accessories Should Be Personal
There is something unique to capture the eye in every direction.  The Samurai warrior statue on the back credenza reminds Yancy of fighting the good fight on behalf of clients.  A couple photos of himself and his fiancé recall happy memories of their engagement when he surprised her with a proposal.  He is surrounded by meaningful objects that motivate him to excel.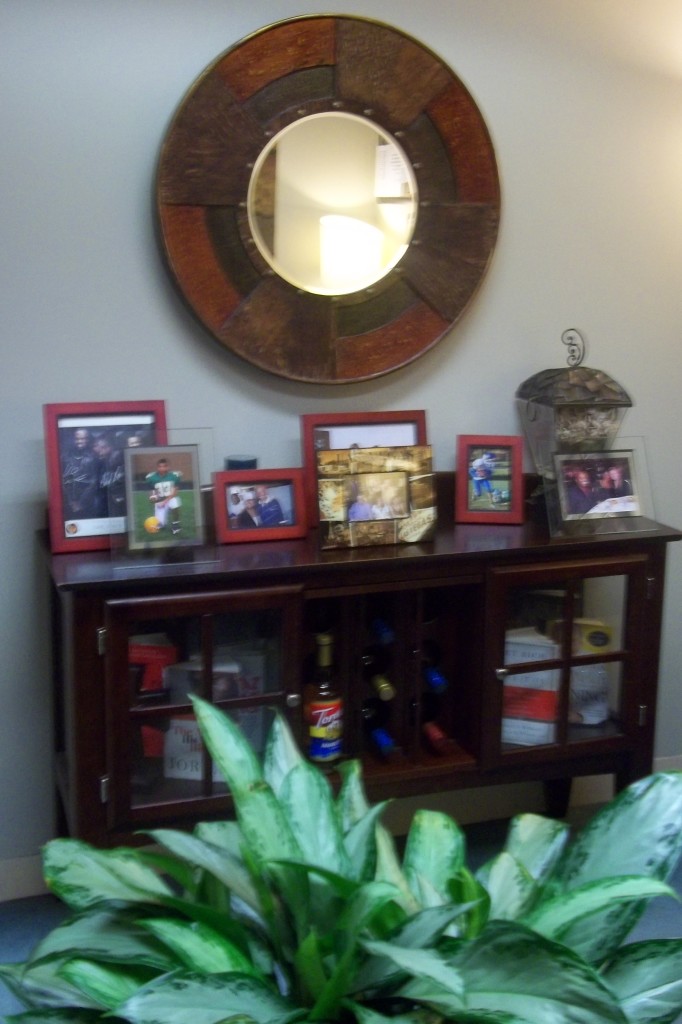 The buffet showcases a signed photo from the musical group Earth, Wind, and Fire that sits near a photo from a Las Vegas work-related conference and various poses of family and friends.  The display cases below features books by such authors as Michael Jordan and Jack Welch, which are sources of business inspiration.  The bottle slots hold an assortment of coffee flavorings for his coffee bar.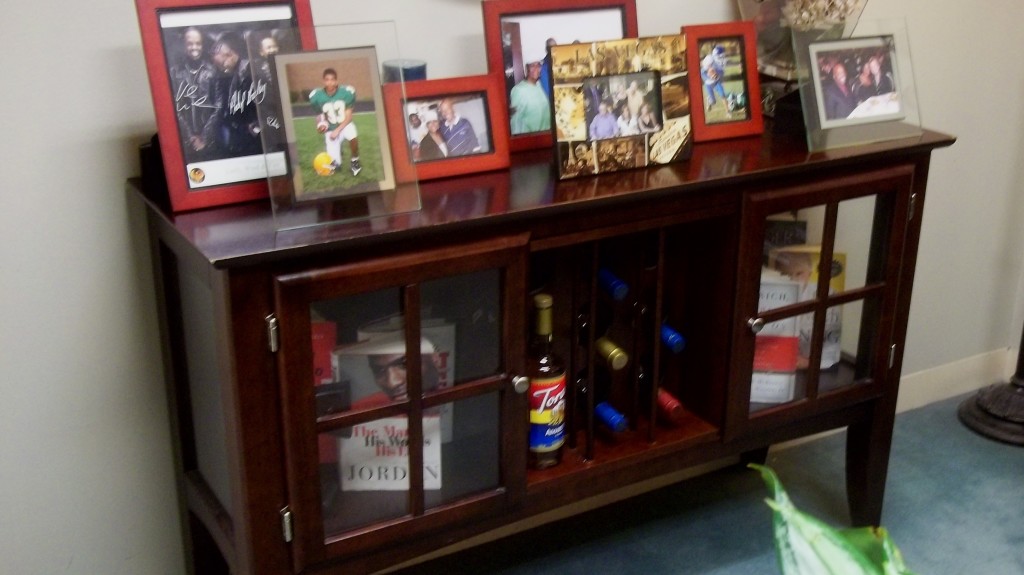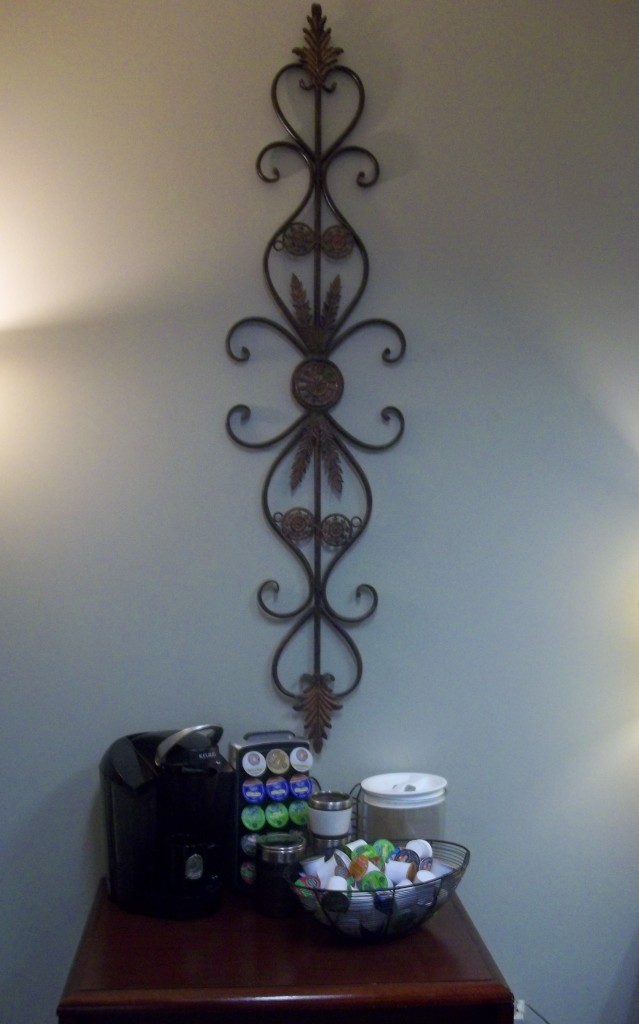 Yancy's coffee bar is fully stocked, including cookies.  It is meant to encourage people to stop by his office for a cup of coffee.  A golf club casually leaning by the doorway is part of the work/life balance that Yancy strove to achieve in his office with the careful mix of objects on display.  He will often hit a couple putts to become focused at the start of the day.