10 Reasons Businesses Fail
By
GPS
Mar 22, 2011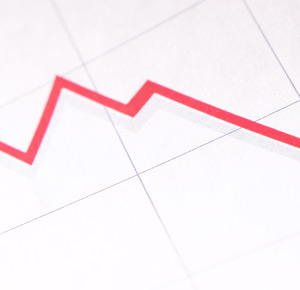 Nearly anyone can start a business, but it takes more than technical expertise and gut instinct to grow it successfully. Here are the top 10 reasons businesses fail, and what you can do to support your success.
Inadequate financial records. A seemingly small task, such as keeping detailed books and appropriate records of sales and expenses, can affect the success of a business. You need to understand how much money is on hand and how much is owed in order to understand the financial picture. Keep records detailed and current.
Disregard for or misinterpretation of financial records. Improper funding and failing to keep a close eye on debtors and creditors are examples of disregarding or misinterpreting financial records. Because business owners are handling all aspects of the company, financials tend to be overlooked. A business could experience profitable years on the books and have solid accounts receivable, but due to poor control, be cash poor. Keep a handle on payables and receivables, don't let customers get too far out, and be tough.
Failure to control costs. Controlling costs requires building an information system that tracks costs embedded in each business function or process. For example, if you fail to track the amount of time it takes to complete a project or build a product, the incremental labor cost cannot be determined. Develop systems which track actual time expended so that labor costs can be controlled and employees have incentives.
Lack of internal control. Fraud can occur when owners fail to diligently watch their financial systems. Delegating this job to a business partner, bookkeeper or employee without personal involvement can lead to trouble. Take responsibility by putting controls in place to prevent diversion of funds, property or inventory.
Poor sales and customer relations. Generating sales and sustaining customers is a challenge, but a high level of customer satisfaction contributes to increased revenue and profitability. Talk with your customers about their needs and focus on client interests. The extra effort to increase customer service and sales will set your business apart from competitors and increase sales.
Insufficient working capital. Most businesses start with a small amount of capital. Although a business might be able to survive for a short time on little capital, eventually money will run out. The initial development of a business is crucial and should be supported with a financial cushion for unexpected costs. Determine your daily cash flow requirements and maintain a financial safety net.
Lack of adequate and appropriate insurance. This is a major cause of failure not often considered. A family dependent on income generated from their business should carry long-term disability insurance. The business is far more likely to file a disability claim than file a claim on a life insurance policy. Adequate life insurance is still critical, as it protects owners and family from financial hardship. If inventory and/or other assets are not adequately insured, a disaster can destroy the business. Companies should also have the proper level of insurance for flooding, workers' compensation and other potential liability insurance. A broad range of insurance is necessary for the protection of the business and the family of its principals.
Failure to adequately train employees and develop employee relations. Create a work environment that keeps staff happy and motivated. Team member involvement in the business–such as team activities, training and increased education–promote a feeling of ownership. Well-trained, happy employees will treat their work as more than a job.
Improper strategic planning. Develop realistic and precise goals (including deadlines) in a formalized, strategic, and operational business plan. Include employees in this process and consult the business plan regularly to confirm that objectives are being met.
Track key business matrixes. If more business owners had control over factors that cause businesses to fail and tracked their key matrixes, their business would succeed regardless of economic conditions. Companies that measure–specifically their key matrixes tied to benchmarking–have a better chance of turning problems around. Integrating business matrixes is a solid investment and should be part of the continuing process as the business grows.